Readers,
It is 3:28 am in the morning and I have a lot of work piled up and a lot of things to get done. Nevertheless I am writing about what many people call "Haters".  In life to become successful you will have many obstacles to overcome, many circumstances, and one of the most difficult if you don't know how to handle it correctly would be haters. Haters are a virus to the world. Before we get deeper let me describe you a hater but befopre here are two songs to get you pumped up. Why? Because even though haters are losers they can be a great source of energy! Enjoy:
A Hater wants to be the best in an area of life, but doesn't want to walk the line the best walk in those areas, lots of talking very little walking.
A Hater will come to you and act all kind and caring, while giving you backhanded compliments, non-constructive criticism, and telling you how you are doing things wrong.
A Hater will be unhappy about your own success, and will be uncomfortable around you
A Hater will recruit and infect other people around them to help him/her hate even more.
A Hater will criticize you on how hard you work.
A Hater can be easily distinguished, because out of the blue he/she will express a tremendous concern about you all the sudden.
A Hater will try to pray on a slip or a moment of doubt or weakness to try to show you how his hating has a base.
A Hater struggles when accepting reality, usually makes excuses, and comes up with circumstances to make the excuses more legit.
A Hater makes little agreements with him/herself to avoid the reality.
A Hater will talk about you when you are not present.
A Hater will think your success is based on luck and very undeserved
A Hater will use the fact that you care about them to allow their presence around you.
A Hater smiles like he/she likes it when they really don't
A Hater will be upset at you and you won't really understand what you did to them to make them upset
Haters wish they could wish you away
Haters will waste hours in your time annoying you even when they are gone.
Hating is unconstructive to both individuals. I definitely recommend you stay away from Haters, and the more successful you become the more Haters you will have. This is a truth so being able to identify Haters becomes very helpful. They will pull you back if you let them to close, they are full of negative energy.
The remedy against haters is to show no doubt, to keep working hard and keep making more their hating unjustified.  Ignore their words and let them fade away. Don't let Haters words stop you from achieving everything you need to do in life. I will leave you with one great  standup comedy clip on hating by Katt Williams: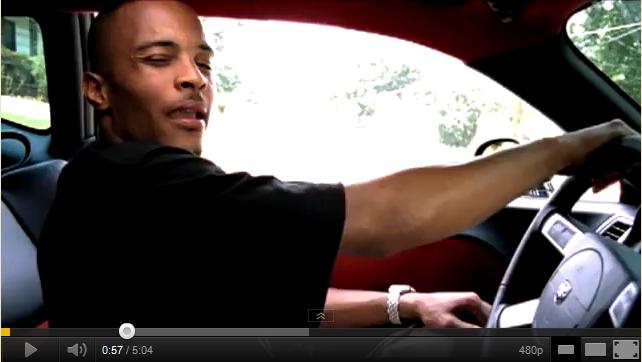 Tweet This Post ...Click Here!
Delicious ...Click Here!
Digg This Post ...Click Here!
Facebook ...Click Here!
MySpace
Reddit ...Click Here!
Stumble This Post ...Click Here!